There is nothing to display at this time
York Blvd. Drop Box Out of Service
The York Blvd Drop Box at Central Branch is out of service until further notice. Members may return items inside the Library or to the Jackson Square Drop Box.
Publish Date:
Monday, October 25, 2021 - 1:45pm
Server Maintenance
Maintenance on HPL.ca servers between Monday October 25 at 11PM - 7AM. HPL.ca may become unavailable for a few minutes, as systems restart. No other online services or sites are affected during this maintenance. Thank you for your patience as we strive to serve you better. 
Publish Date:
Sunday, October 24, 2021 - 9:00pm
Jobs at HPL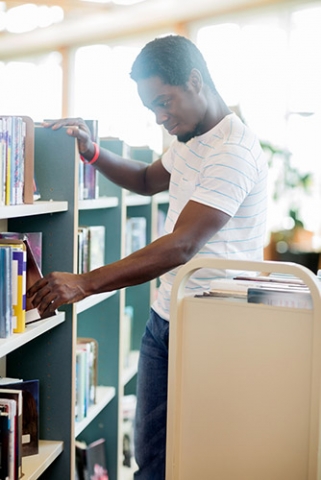 If you are excited by the possibility of discovery in a public library setting; where people of all ages, backgrounds and beliefs can come together to explore their interests, participate in programs and make connections, then a position with the Hamilton Public Library could be for you!
Hamilton Public Library is a unionized environment and fills most of its staffing needs internally. However, when we have vacancies that are available to the public, they will be posted on the City of Hamilton online recruiting site. 
How to Apply:
From the City of Hamilton Jobs at the City page, under Current Opportunities, click on External Opportunities. You will see all vacancies open in City of Hamilton Departments as well as those specific to Hamilton Public Library.
Current Opportunities:
No current opportunities
Library Page Opportunities:
No current opportunities
Pages work on a part-time basis, supporting library staff by ensuring timely access to library materials. To apply for a Page position you must have completed Grade 8. Their job duties include:
shelving library materials

ensuring shelves and public areas are neat and in good order

assisting library staff in the performance of basic duties associated with daily operations
To submit an application for future consideration as a Page print out and fill in the:  
*Please submit the form directly to the branch location where you are interested in working.
Internal Applicants: Current employees can apply for jobs from home through the myHR site.
HPL Human Resources Contact Information:
Mailing address:
Hamilton Public Library
Human Resources Department
55 York Blvd.
Hamilton, ON L8N 4E4
Office Hours:
Monday to Friday 
9am-5pm
Email: hr@hpl.ca
Phone: 905-546-3200
Fax: 905-546-3204
The Hamilton Public Library is an equal opportunity employer that is committed to inclusive, barrier-free recruitment and selection processes.  If contacted for an employment opportunity, please advise Human Resources if you require accommodation. We will retain your resume and / or application on file for a period of 6 months. We thank you for your interest in our Library, however, only candidates selected for interviews will be contacted.