Bookmobile - Service Adjustment
Today the bookmobile will be running modified service for our stop at BGCHH, and will be at the stop between 2:30-3:30 due to mechanical issues. We apologize for any inconvenience.
Publish Date:
Thursday, December 8, 2022 - 10:30am
HPL App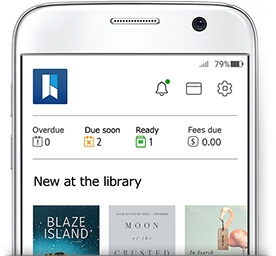 HPL's App has a new look and we think you'll like what you see and can do now.
Get all your info from the get-go: What's ready for pickup, what's due, what's overdue.
See the new stuff up front, including books, audiobooks, movies, TV and items on order.
All the great features are still there too. Search for your next great read, check your borrowing history, see what's on your shelves and find our branch locations. We have a nifty new layout to make it easier to read and navigate.
GET THE APP
Explore with HPL 2.0. Below are some answers to common questions you may have. If you have more questions, please call 905-546-3200, email AskHPL@hpl.ca or chat with us at hpl.ca.
FAQs