Holds Processing and Delivery Delays
Holds processing and deliveries to Branches will be delayed for the next week due to Staff capacity.
We are working to move materials as quickly as possible. Thank you for your patience.
Publish Date:
Tuesday, March 21, 2023 - 1:45am
Phishing Statement
Please be aware of online phishing attempts impersonating Hamilton Public Library and Library Staff. HPL does not solicit paid freelance opportunities through social media or other messaging applications. HPL does not request personal or banking information through social media or require financial compensation when reviewing job applications. Please report phishing schemes to communications@hpl.ca. If you think you are a victim of fraud, please call the Canadian Anti-Fraud Centre at 1-888-495-8501.
Publish Date:
Wednesday, March 15, 2023 - 8:00am
Postcards for Special People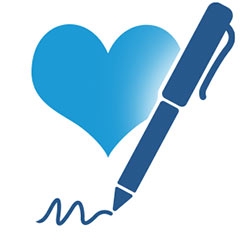 Make life a little brighter for someone special, including seniors living in long-term care homes and socially isolated residents. Pick up a free postcard at any branch. Place a stamp and mail the card(s) yourself or drop off at any branch and we'll take care of delivery. (Please do not include your home address or any personal information on the postcard.)
Make a card if you prefer. Try these Discover at Home Activities: Kindness Cards and Letter Writing for inspiration.
Send your postcard(s) to one or all of the long-term care home(s) listed below. Other long-term care homes interested in participating should contact Communications at communications@hpl.ca. 
Alexander Place
329 Parkside Drive
Waterdown, Ontario
L0R 2H0

Dundurn Place Care Centre
39 Mary Street
Hamilton, Ontario
L8R 3L8

Macassa Lodge
701 Upper Sherman Ave
Hamilton, Ontario
L8V 3M7

Arbour Creek Care Centre
2717 King St East
Hamilton, Ontario
L8G 1J3

Hamilton Continuing Care
Attention: Alexandra Amey
125 Wentworth St South
Hamilton, Ontario
L8N 1Z1

Meadows Nursing Home
The Meadows Long Term Care Home
c/o The Recreation Department
12 Tranquility Ave
Ancaster, Ontario
L9G 5C2

Wentworth Lodge
Attn Kimberly Walker
41 South Street West
Dundas, Ontario
L9H 4C4

Regina Gardens
536 Upper Paradise Road
Hamilton, ON
L9C 5E3

The Wellington LTC & Retirement Home
Attn: Miranda Gamelin
1430 Upper Wellington St.
Hamilton, On
L9A 5H3

Neighbour to Neighbour Centre
Foodbank Home Delivery Recipients
28 Athens St.,
Hamilton, ON
L9C 3K8