Billboard Contest Winner 2018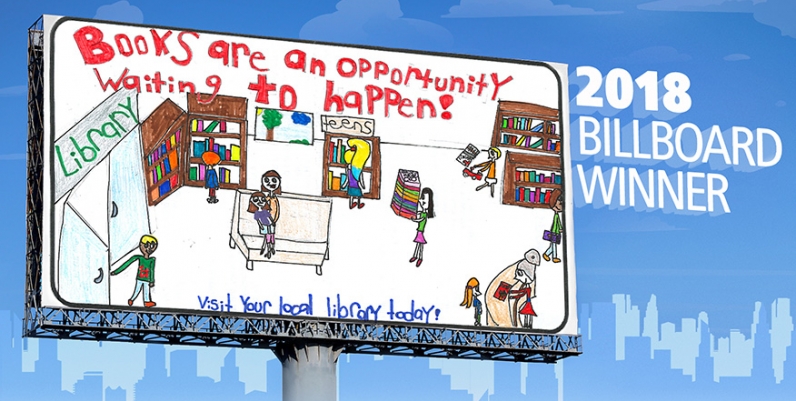 Congratulations to our 2018 Billboard Contest winner, Elizabeth, age 10.
The Billboard will be displayed at Main St E and Huxley St S, near Delta High School.
Her design features the many ways that customers can enjoy spending time in the library
Thank you to everyone who participated this year and we hope you're already working on your design for 2019.